The world of travel trailers offers a wide array of choices, making it difficult for potential buyers to determine which one best suits their needs. To help you navigate this complex landscape, we will explore the factors that contribute to the quality and durability of different travel trailers and offer insights into making an informed decision based on your preferences and requirements.
As you embark on your journey to finding the ideal travel trailer for your adventures, it's essential to consider factors such as brand reliability, construction materials, resale value, and longevity. This comprehensive guide will provide crucial information to help you make the best choice on your exciting quest in the realm of travel trailers.
Key Takeaways
Discover factors that influence the quality and durability of travel trailers
Learn about the most reliable RV brands and the best materials for construction
Find tips for considering resale value and longevity when purchasing a travel trailer
What are the Best Quality Travel Trailers?
When searching for high-quality travel trailers, some brands and models stand out due to their construction, design, and features. Airstreams, known for their iconic bullet-shaped aluminum trailers, have remained a best-quality travel trailer brand. The Airstream Flying Cloud and Classic are popular models for their durability and luxury.
Another notable brand is Grand Design, whose Reflection model is excellent for those planning to live full-time in their trailer. The Northwood Arctic Fox is built to withstand harsh winters, while the Oliver Travel Trailers offer lightweight and easily towable options.
Quality travel trailers are often characterized by:
Thicker walls and insulation for protection against the elements
Exterior fiberglass walls for water resistance and durability
Heavier frames made from thicker steel for improved resistance to bending and denting
In addition to aesthetics, it's crucial to consider durability when evaluating the best-quality travel trailers. No matter what brand or model you choose, a quality travel trailer should be able to withstand frequent travels and usage without requiring constant repairs. Finding a travel trailer that meets your specific needs and preferences will contribute to a better overall experience on the road.
Don't forget to check out our Recommended RV Equipment list!
What is better, fiberglass or aluminum travel trailers?
When comparing fiberglass and aluminum travel trailers, it is essential to consider factors such as durability, weight, and resistance to damage. While aluminum trailers are more affordable and typically lighter, they may not last as long as fiberglass ones. Aluminum can be susceptible to rusting and corrosion, which can pose problems for trailers exposed to the elements. On the other hand, fiberglass trailers generally cost more upfront but provide many years of hassle-free use.
Fiberglass trailers are heavier and offer better resistance against water damage, thanks to their composite material construction. This characteristic makes them relatively weatherproof and able to withstand heavy rainfall with minimal issues. Moreover, fiberglass siding has an attractive appearance when properly maintained.
Both types of trailers can be enhanced with features such as Azdel walls, aerodynamic designs to improve fuel efficiency, and the integration of solar panels and propane systems for off-grid capabilities. Interior elements like real wood cabinetry and easily accessible black tank systems can also be found in models of both materials.
In conclusion, choosing between aluminum and fiberglass travel trailers depends on your priorities, budget, and long-term needs. It is crucial to research and compare different brands to make the best decision for your unique circumstances.
What is the most reliable RV brand?
1. Forest River RV
Forest River RV is a highly-regarded travel trailer brand known for its reliability and durability. They use solid exterior fiberglass panels to prevent water from seeping through any cracks, ensuring a long-lasting product.
2. Fleetwood RV
Fleetwood has been in the business of building and repairing RVs since 1974, showcasing their top-notch workmanship. Their travel trailers typically feature aluminum siding, which, while not as water-resistant as fiberglass, is still a decent option.
3. Gulf Stream RV
Established in 1973, Gulf Stream RV is recognized for producing some of the best-quality trailers on the market. They offer both aluminum siding and fiberglass options, catering to various preferences of potential buyers.
4. Itasca Trailers
Itasca Trailers, in operation since 1969, is known for manufacturing top-tier trailers using high-quality materials. Although they offer aluminum siding, their strong fiberglass panels are considered to be a superior option.
5. Jayco Inc
With a history dating back to 1970, Jayco Inc. is a noteworthy travel trailer brand renowned for its quality construction, durability, and aesthetic appeal at an attractive price point. Their trailers are constructed with top-notch materials, and their exceptional interior finish sets them apart in the industry.
6. Winnebago, Inc.
Winnebago, Inc. is famous for its stylish designs and quality construction that spans over 50 years of experience. As a trusted brand in the industry, their travel trailers have been consistently popular among RV enthusiasts.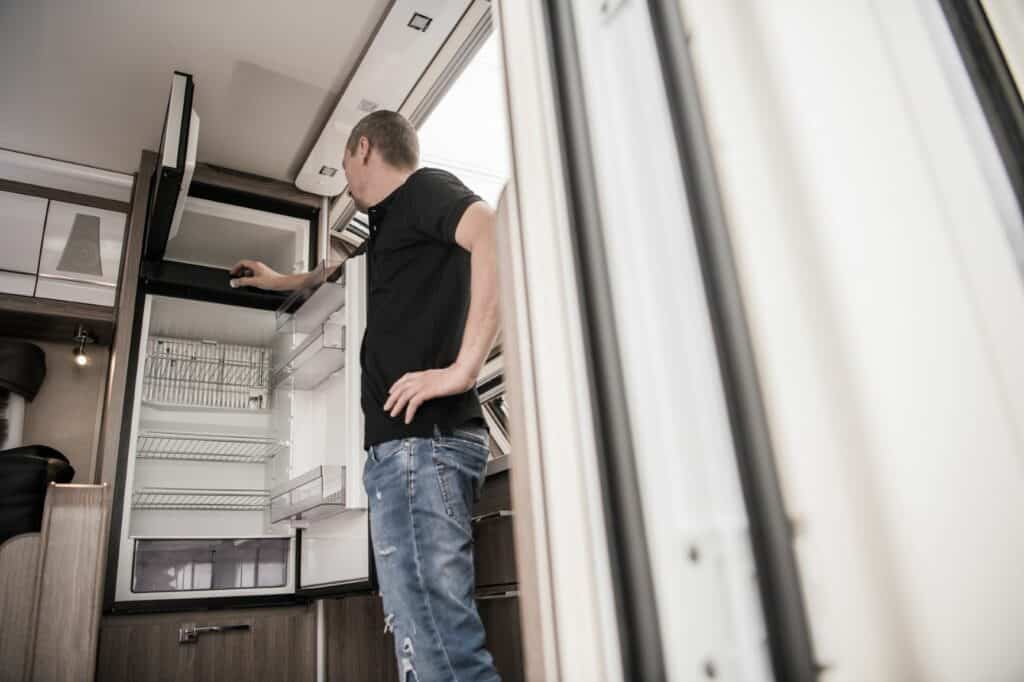 Which travel trailers have the best resale value?
When considering travel trailers with high resale value, it's essential to look for brands known for their quality and customer satisfaction. Some of the top brands with the best resale value include Coachmen RV, Forest River, Winnebago, and Jayco Inc.
For those seeking specific types of travel trailers, keep in mind the following options:
While these trailers may require a higher initial investment, their solid build quality and strong demand in the resale market make them a smart choice for long-term value.
How Long Should a Travel Trailer Last?
A well-maintained, high-quality travel trailer can last between 15 to 20 years, depending on usage. Proper care and maintenance are crucial to extending the lifespan of your travel trailer. Some brands, like Airstream, are known for their longer-lasting models.
When considering a purchase, it's essential to check the warranty offered by the manufacturer. For instance, Forest River RV provides warranties covering repairs for up to three years, ensuring buyers have some peace of mind regarding potential issues. Remember to research and assess the durability of different models to make an informed decision.
What should you consider when buying a travel trailer?
Well, it depends on your needs and preferences. If you're looking for the best-built trailers that will also have a better resale value, then we recommend Coachmen RV, Forest River RV, Winnebago Inc., or Jayco Inc.
These brands are known to produce high-quality products with great resale values, so they may be more expensive upfront but offer the best ROI down the road! The only thing left is to decide which of these top-built travel trailer brands suits your specific needs!
Don't forget to check out our Recommended RV Equipment list!