If you're in the market for a new travel trailer, it can be difficult to tell which is best. There are many options on the market today, and most of them are built similarly. But what makes one company's travel trailer built better than another? In this blog post, we'll discuss some things that make the best-built travel trailers and help you find the perfect one for your needs!
What are the best quality travel trailers?
There are many well-built travel trailers on the market, but it can be difficult to tell which one is best. There are a few things that make some better than others, though!
For starters, the best quality travel trailers come with thicker walls and more insulation. This provides more protection from the outside elements.
The best-quality travel trailers also have solid exterior fiberglass walls instead of just aluminum siding for additional water resistance and durability. It may cost slightly more upfront but looks much nicer and can last for years without rusting or corroding.
Many of the best-built travel trailers are also built with a heavier frame made from thicker steel, which is more resistant to bending and denting in heavy winds or accidents.
Remember, best-built doesn't just mean best looking! Durability will be an important factor for anyone who often travels with their trailer, as they could end up needing it fixed at some point down the road when you're on your way out of town again.
Don't forget to check out our Recommended RV Equipment list!
What is better, fiberglass or aluminum travel trailers?
If you're in the market for best-built travel trailers, then it's important to know that there are a few differences between aluminum and fiberglass.
Aluminum is more affordable and typically lighter but doesn't last as long or perform as well as fiberglass does. Aluminum isn't very resistant to rusting or corrosion over time which can be problematic if your trailer spends much of its life outdoors. Fiberglass will typically cost more upfront but lasts years without any issues!
Fiberglass is heavier and has a better resistance against water damage because it isn't made from just one type of material like most aluminum trailers are these days. This makes them pretty weatherproof, too, so they should withstand heavy rain showers with no problems at all!
Fiberglass siding looks great, too, as long as it is maintained.
This isn't a decision that's best made overnight. Researching both types of travel trailers and different brands can help you make an informed decision before investing in the best-built trailer for your needs!
What is the most reliable RV brand?
One of the best-built travel trailer brands is going to be Forest River RV. They have a great reputation for being one of the more reliable and durable manufacturers in this industry!
Forest River also offers some solid exterior fiberglass panels too so water won't seep through any cracks!
Another best-built travel trailer brand to consider is Fleetwood. They've been in the business of building and repairing RVs since 1974, so you know their workmanship is top-notch!
Fleetwood offers aluminum siding as well, which isn't a bad thing! It's just that fiberglass typically does better at resisting water.
Gulf Stream RV is another best-built travel trailer brand to keep in mind. They make some of the best-quality trailers on the market today and have been doing so since 1973!
Gulf Stream also offers both aluminum siding and fiberglass, which can be a good option for anyone who isn't sure what they want.
Itasca Trailers is a travel trailer manufacturer that's been in business since 1969. They have a reputation for making some of the best trailers with high-quality materials!
Itasca offers aluminum siding, but it isn't their best option on the market today because they're also known to make strong fiberglass panels.
Jayco Inc. is a trailer brand to consider, too! They've been in the industry since 1970 and are best known for their quality construction, durability, and good looks at a great price point!
Jayco's travel trailer quality is top-notch. In addition to high-quality construction materials, Jayco's interior finish makes them an industry leader.
Winnebago Inc. is best known for its quality construction and stylish designs that can't be matched!
They have been producing amazing travel trailers for over 50 years now, so you know they're doing something right!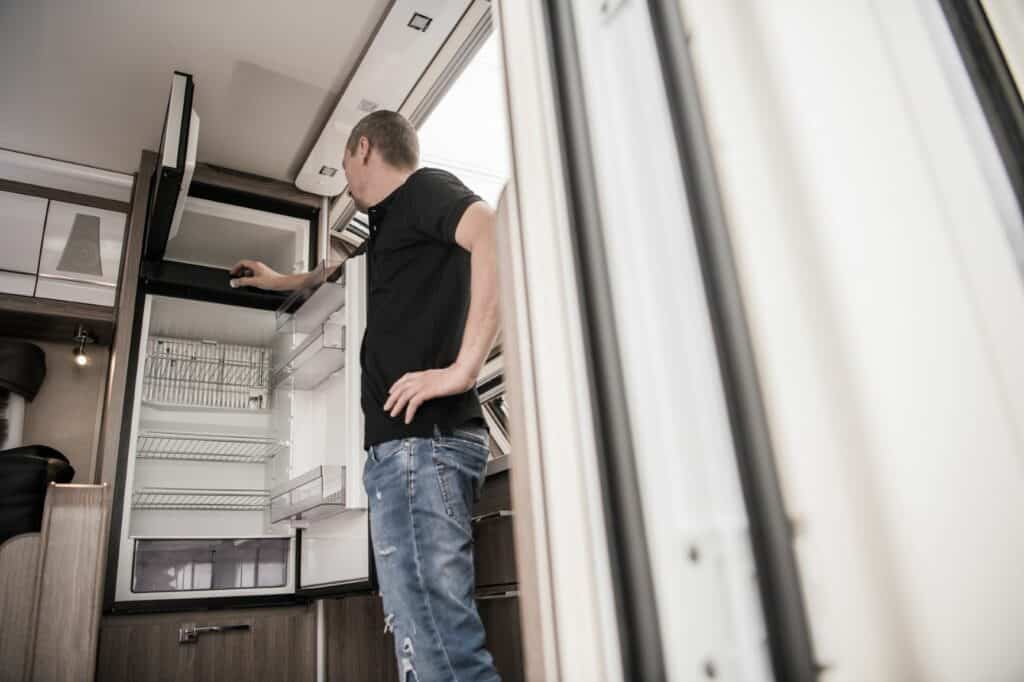 Which travel trailers have the best resale value?
The best-built travel trailers will also have a better resale value. Resale value is important because most RVers will upgrade their RV in just a couple of years.
This is something to keep in mind while you're making your decisions because these best-quality options may be more expensive upfront, but they typically offer the best return on investment down the road!
If you've decided that aluminum or fiberglass siding doesn't matter and are mainly looking for a trailer with the great resale value, then consider any of these brands:
All four of those companies make high-quality trailers today, so it's really up to preference which one would work best for each buyer!
How long should a travel trailer last?
The best-built trailers on the market should last anywhere from 15 to 20 years, depending on how often it's been used.
It depends on what type of care and maintenance is given for each model, too, so there isn't one best answer here. It's best to research extensively before making this decision because buying the wrong trailer could result in costly repair bills down the road!
Some manufacturers like Forest River RV offer warranties that cover repairs up to three years after purchase which helps buyers sleep better at night, knowing they have some protection if anything goes wrong with their new investment.
So, what should you consider when buying a travel trailer? Well, it depends on your needs and preferences. If you're looking for the best-built trailers that will also have a better resale value, then we recommend Coachmen RV, Forest River RV, Winnebago Inc., or Jayco Inc.
These brands are known to produce high-quality products with great resale values, so they may be more expensive upfront but offer the best ROI down the road! The only thing left is to decide which of these top-built travel trailer brands suits your specific needs!
Don't forget to check out our Recommended RV Equipment list!